4 Ways to Protect Yourself from Computer Viruses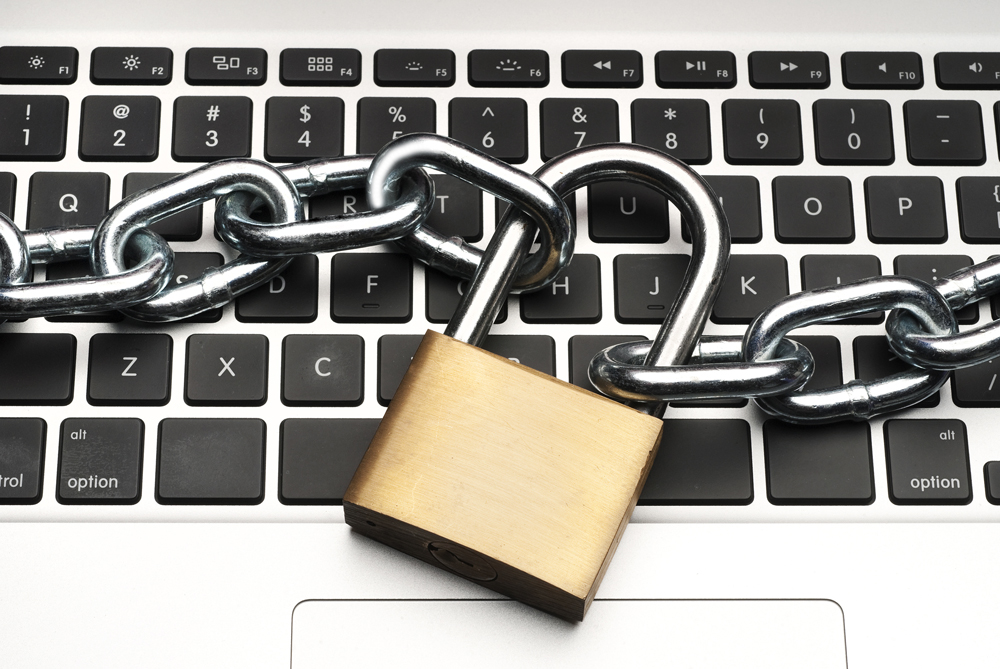 While it is true that the use of computers and mobile devices does allow us to perform many of our daily activities, such as staying in touch and fulfilling our work duties with more ease than even before, there is unfortunately a down side as well. With computers, there are certain viruses that can pose a threat to our devices, including the sensitive data we use to implement our important business activities.
As a result, it is highly important that we take steps to ensure the safety of our devices at all times. Here are 4 ways you can keep your computer protected and free of harmful viruses.
#1: Avoiding 'all-things' Suspicious:
The unfortunate reality is that there are many computer-threats, by way of malicious internet scams that are continuously floating around out there in the world wide web.
In order to avoid these types of viral traps, be sure not to open any attachments or click on any links you do not recognize. For example, if you are not expecting a link from someone -don't open it. Since viruses can infect email accounts, even though the link that was emailed to you was sent by a friend or colleague, sometimes they in fact were not the actual one to send it. Instead, check with them first to make sure they really were the one that send it to you.
Part of avoiding suspicious internet entities also involves staying away from rogue websites and non reputable downloads. For the first scenario, you want to avoid going on a website that is considered 'rogue' or fake, by making sure you check that it is an authentic site beginning with "https://". In other cases, you can also look for a green lock in the address bar, particularly when entering any of your personal or business credit card information as this also indicated it is safe to use.
Other times, downloads will appear on various sites that will insist that you need to download or update another program in order to continue viewing the webpage properly. While sometimes this may be the case, often times it is a trojan site that will cause havoc to your computer. To be on the safe side, instead of just clicking this link or downloading this update, go directly to the actual website (these sites will be well-known and reputable) and download and/or enter your information in a more safe manner.
#2: Staying on top of Updates:
Another safer approach to computer and internet practices is to ensure that you are keeping on top of your software updates. While it may at times seem like a nuisance to have to continue to update these programs all the time, it is actually a really beneficial method of ensuring your computer remains protected. Microsoft, for example provides users with various security updates that are in fact, designed to safeguard your computer from unwanted viruses. These updated can be set to run automatically, so users don't have to worry about remembering to activate the updates at certain times.
As new and even more intrusive viruses are forged all the time, performing routine updates that are specifically devised to target certain viruses is an important part of keeping our computers operating, without the fear of being compromised.
#3: Enlisting the Help of Antiviral Protection Software  
In addition to taking part in frequent software upgrades, you can also look to install an antivirus program. The benefit of programs like these is that they will be able to scan for any viruses attempting to attach themselves onto your operating system, your email, and even your files. While there are many antiviral programs out there, you want to be to sure to go with a reputable and well-known option.
For added ease, certain antivirus softwares will continue to run in the background of your computer at all times. That being said, routine updates should also be performed on your anti-virus software to make certain all viruses are being monitored and scanned on a regular basis. Once again, automatic updates can be set up to occur any time you are online – thus you won't risk forgetting to run these protective updates on your computer when necessary.
#4: Backing Up Your Data
Finally, it is also important to protect your computer and your important information by consistently backing up your data. While this last tip more closely applies to a scenario involving a virus-related computer crash – it is still a vital part of your computer protection plan. Say, you have done everything you can do to stay free of viruses, however you still find a virus was able to invade the system, lending itself to a computer malfunction – even the need for a wipe of the computer's hard drive.
While this may seem a worst-case scenario, none-the-less it is still a good idea to always back up your data. As such, there are many methods of backing up your data and ensuring your sensitive information remains protected and in tact. For instance, a manual backup can be performed to an external hard drive, or you could enlist the help of a storage service such as Carbonite or Dropbox.  Both programs will store your important data and provide the added the peace of mind that all of your business-related computer applications and files are indeed safe and sound.
In the end, there are definitely many ways you can ensure your computer remains free and clear of viruses. In addition to the above-mentioned, it is always a good plan to take a few additional steps to be confident that all is well with your business and your operating systems.